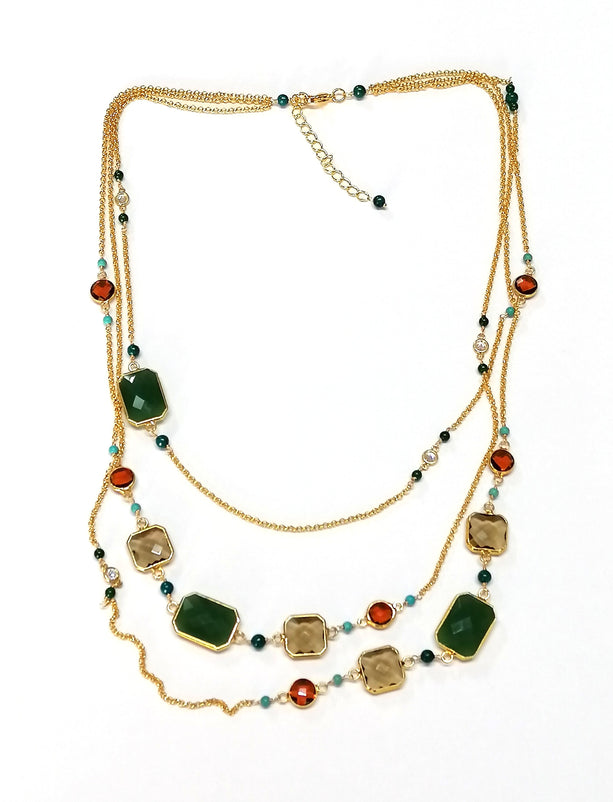 PHLN04 : 3 strand Green agate with carnelian and smoky Crystals Necklace
PTON23-06GR
Make to Order, handcrafted by the best small creative and skilful workshops. Each handcrafted piece is delicately encrusted with the uniquely coloured pearls / semi precious stones pearls, semi-precious stones and high quality materials for a special gift.

Semi-Precious Stones :
Green Necklace - 3 strand Green agate with carnelian and smoky Crystals & Semi-Precious Stones Gold-plated on brass materials necklace


Material :
Gold plated chain, charm, lobster clasp and extension chain.
Measurement :
Length: 45 cm. Extension chain : 6 cm.
Many of our pieces are hand made and feature natural materials, semi-precious stones, shells, pearls and so on. Size, colours and markings will naturally vary slightly from piece to piece. 
We have run out of stock for this item.